WHY YOU CHOOSE BJM?
Benjamin Moore was founded in 1883 and in the investment portfolio of Berkshire Hathaway, under the direction of Warren Buffett. Benjamin Moore is the market leader in technological innovation, with over 3500 colors, each with 7 different sheens. You have the freedom to create and dream, Benjamin Moore will make that dream come true more than you could ever expect.
Over 138 years of observing and learning from the natural environment, Benjamin Moore brings 7 different levels of gloss to paint (sheen). From the wall, ceiling, kitchen, bathroom, hallway, and even the smallest of walls can apply distinct color. At the same time, Benjamin Moore cleverly takes advantage of the light to reflect or re-absorb, you will be inspired in your own home. A place you will never get bored.

SHEEN
Once you have selected the color, the next thing you will want to know is to choose the right sheen level. We're sure you're interested in the experience of Benjamin Moore's 7 different sheen:
1
Flat Paint: A lowest reflection of light, ideal for walls with minor imperfections (ceilings), creating a uniform, pleasing surface.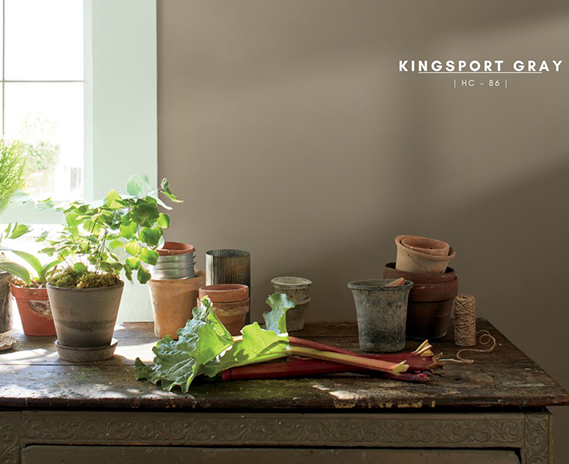 2
Matte Paint: Almost like flat paint, Combined with Aura® Interior Matte creates a luxurious look in the interior space. Especially in areas exposed to a lot of moisture, Aura® Bath & Spa retains good color fastness and mildew resistance.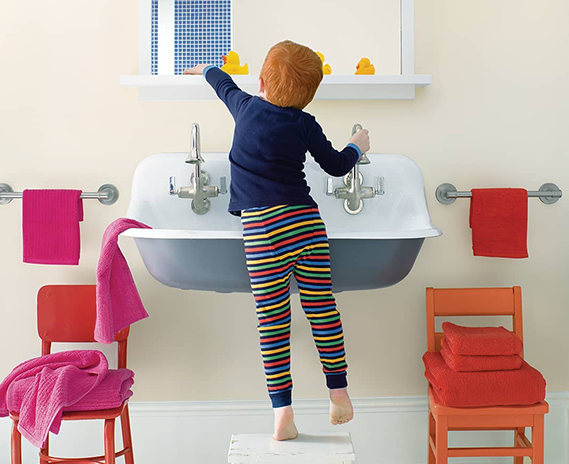 3
Eggshell Paint (Eggshell Effect): The most trusted in Benjamin Moore's paint systems is Eggshell paint, with the advantages of easy cleaning, Eggshell Paint's light reflectivity at a soft, excellent color, Aura® Interior Eggshell is our pride in the most advanced, creating a trend that is unmatched anywhere else.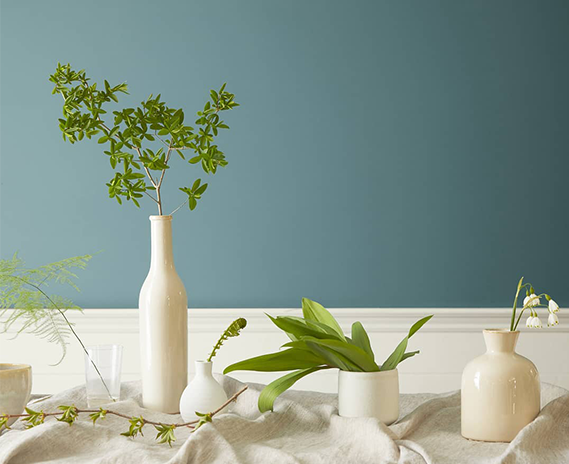 4
Pearl Paint: The beauty of pearls is the result of the deep ocean. Regal® Select Interior Pearl is beautiful, easy to clean, has a medium gloss and maintains high durability, optimal for use in hallways and high traffic areas.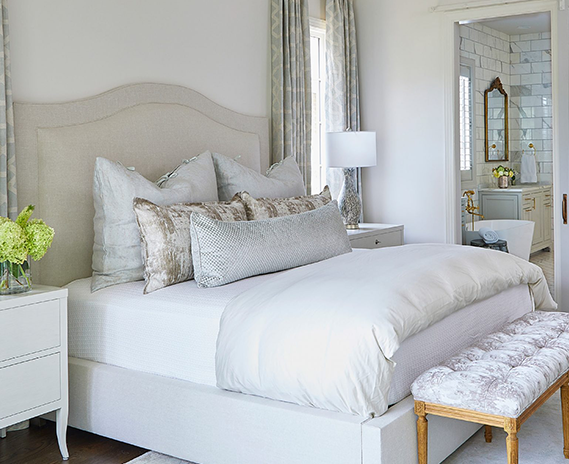 5
Satin Paint:  Glossier than pearl, Satin has a velvety feel, this special gloss is difficult to show on but with ADVANCE® Interior Satin we enrich its walls and architectural details in your home's interior.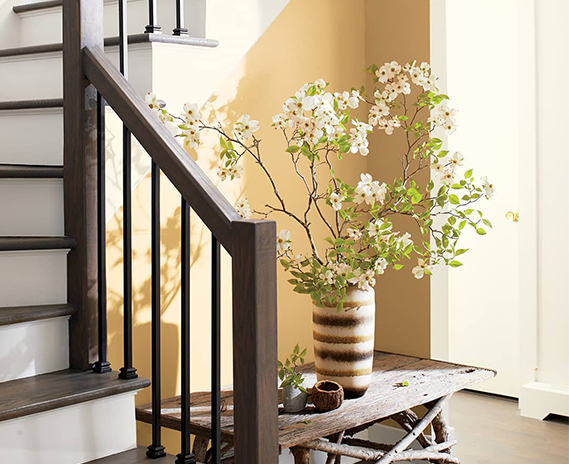 6
Semi-Gloss Paint: Semi-Gloss draws light into your home's architectural details. We love ADVANCE® Interior Semi-Gloss appears perfectly in any kitchen space.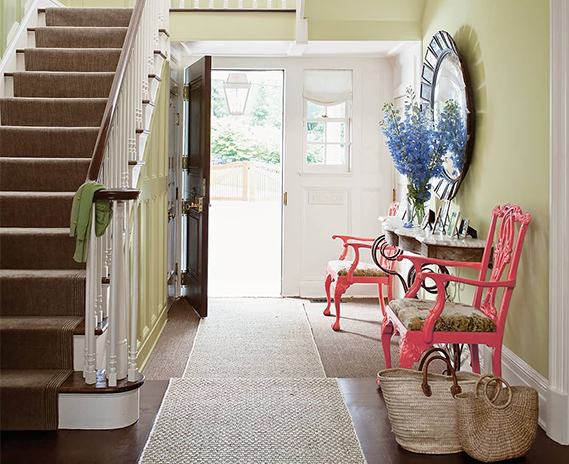 7
High-Gloss Paint: At the top, High-Gloss is sleek, classy and extremely durable. Highlight as well as add splendor to the area of ​​doors, decorations and high-traffic areas.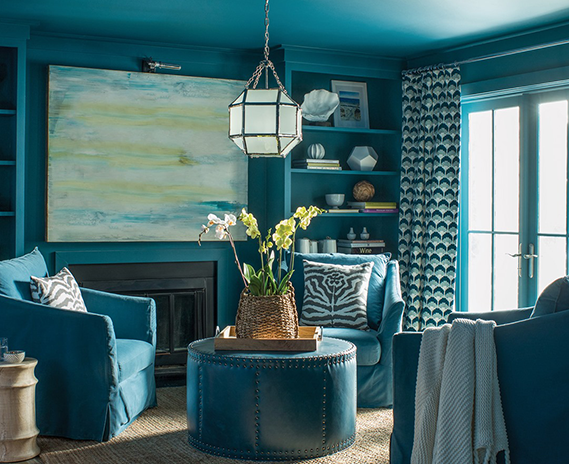 ZERO VOC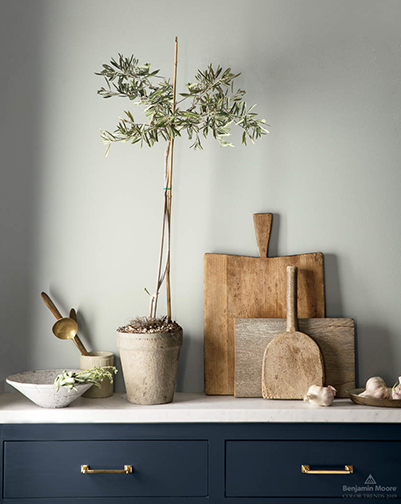 Volatile organic compounds (VOCs) are emitted as gasses from certain solids or liquids. In fact, studies have shown that indoor VOCs can be up to 5 times more harmful to health than outdoor VOCs! Adverse health effects may include eye, nose, and throat irritation, allergic reactions, headaches, dizziness, and nausea. 
Some possible sources of VOCs include:
Paints

Aerosol sprays

Cleaners and disinfectants
There are a few ways to deal with VOC!
The first is to increase the ventilation in your home by opening your windows and doors, and switching on your fans. This will ensure that a consistent supply of fresh air flows through.
Secondly, minimize your exposure by looking for products with low or, if possible, zero VOC.

At Benjamin Moore, we constantly strive to improve our products by reformulating various product lines to ensure VOC emissions are as low as possible. For instance, we were the first company in the US to introduce a zero VOC waterborne tinting system to the marketplace.

We try to be as transparent as possible by including the VOC levels of all our products in their respective Technical Data Sheets (TDS). Some of our paints with zero VOC include:
Aura® Interior Paint –

our most premium paint

Regal® Interior Paint –

a trusted product that has been around for more than 50 years

Ben® Interior Paint – our signature line
Ultra Spec® 500 Interior Paint –

Even our commercial paints are zero VOC!
GENNEX® COLOR TECHNOLOGY
Discover the science behind Benjamin Moore quality.
Over ten years ago, we revamped our entire paint-making process - with new color machines, new formulas, and new colorants. The result? Our exclusive Gennex® Color Technology that delivers gorgeous hues and unsurpassed durability to ensure the Benjamin Moore color you love lasts for years and years. It's the "why" behind Benjamin Moore's renowned quality.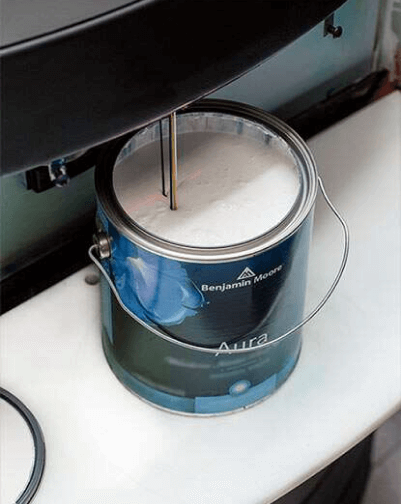 "CERTAIN CHEMICALS CAN PREVENT PAINT FROM DELIVERING THE COLOR YOU WANT. SO WE GOT RID OF THEM."
Most common paint colorants require the addition of certain chemicals so that they can mix easily into any number of paints.
We realized that if we made our own colorants, designed specifically for our paints, we could remove unnecessary chemicals that weaken paint. What we ended up with is a formula that's better, stronger and simpler.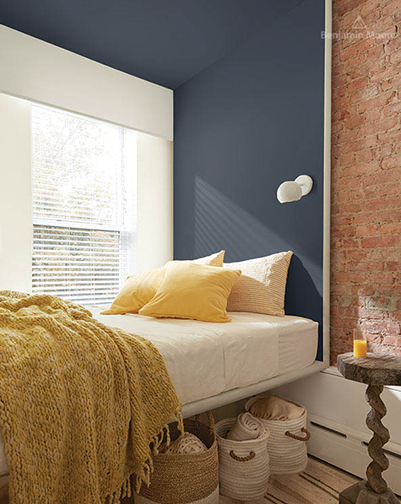 "YOU CAN'T SIMPLY 'MATCH' BENJAMIN MOORE PAINT COLOR IN ANOTHER BRAND. GENNEX IS THE REASON."
Gennex® waterborne colorants give our paints vibrant hues that last for years. Our color consistency is the precise result of Benjamin Moore paint and Benjamin Moore Gennex colorant, together. This particular pairing is what makes Benjamin Moore products impossible to replicate.
What you see — and love — in the Benjamin Moore store, is what you get at home.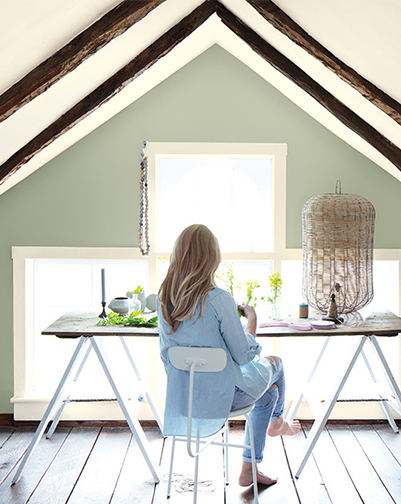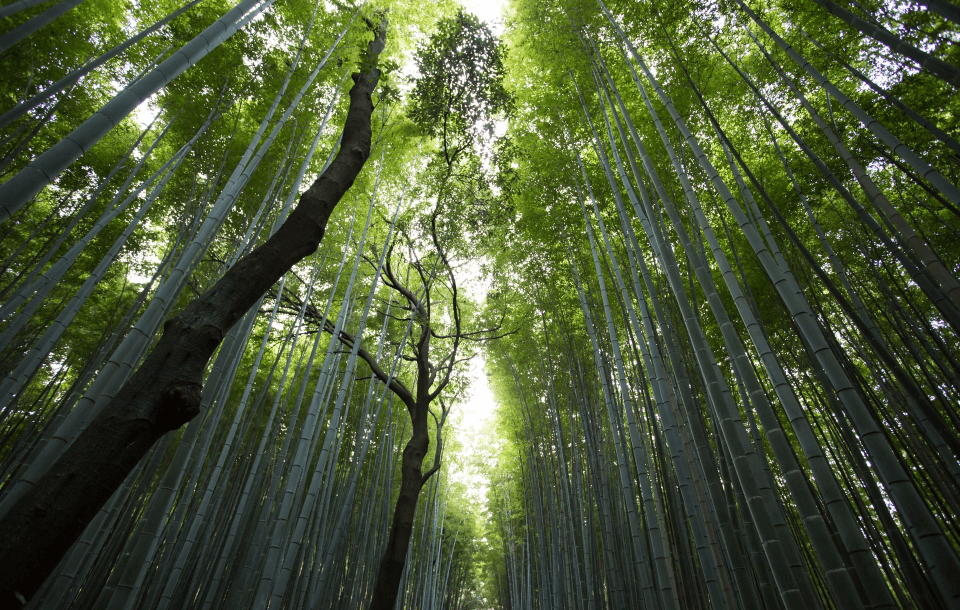 ENVIRONMENTALLY RESPONSIBLE
When we launched Gennex®, we were the first company in the U.S. to introduce a zero-VOC (Volatile Organic Compounds) waterborne tinting system.
The innovation of Gennex® enables our zero-VOC paints to remain zero-VOC even after being tinted with Gennex® colorants, an impossibility with generic, all-purpose colorants.
Gennex® is a testament to Benjamin Moore's dedication to meet or exceed the most stringent environmental standards. With over 3,500 colors, you can pick the exact color you need, and know you've been environmentally responsible with each and every one of them.
COLORLOCK® TECHNOLOGY THE PERFECT PAIRING OF SCIENCE AND ART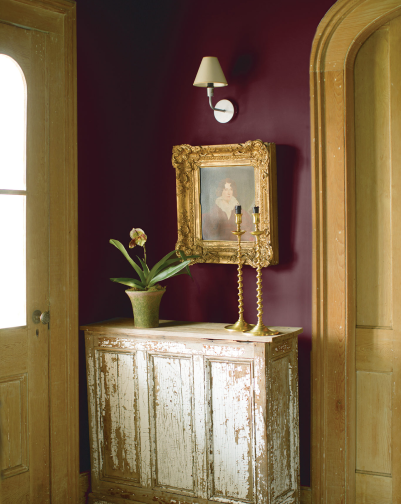 Lock® Technology microscopically bonds the highest quality color pigments tightly to the paint for extraordinary results. Color pigments are locked into the paint film. forming the specific capsules.
Aura Paint covers in fewer coats and dries more quickly to an exceptionally durable and uniquely smooth finish. You get outstanding results that save you time and money.
"COLOR LOCK TECHNOLOGY GIVES YOU THE ADVANTAGE NO OTHER PAINT HAS"
Proprietary scuff-resistance formula
Award-winning Ultra Spec® SCUFF-X® is a revolutionary, single-component paint which resists scuffing before it starts. Built for professionals, it is engineered with cutting-edge protection against scuffs.

SCUFF-X delivers superior scuff-resistance as compared to leading competitive products designed for high-traffic areas.
Our scuff-resistant formula combats scuffing from the outset, resulting in minimal maintenance.
Still don't Believe Us?
See how one law firm used SCUFF-X to fight scuffing-even in the most punishing situations.